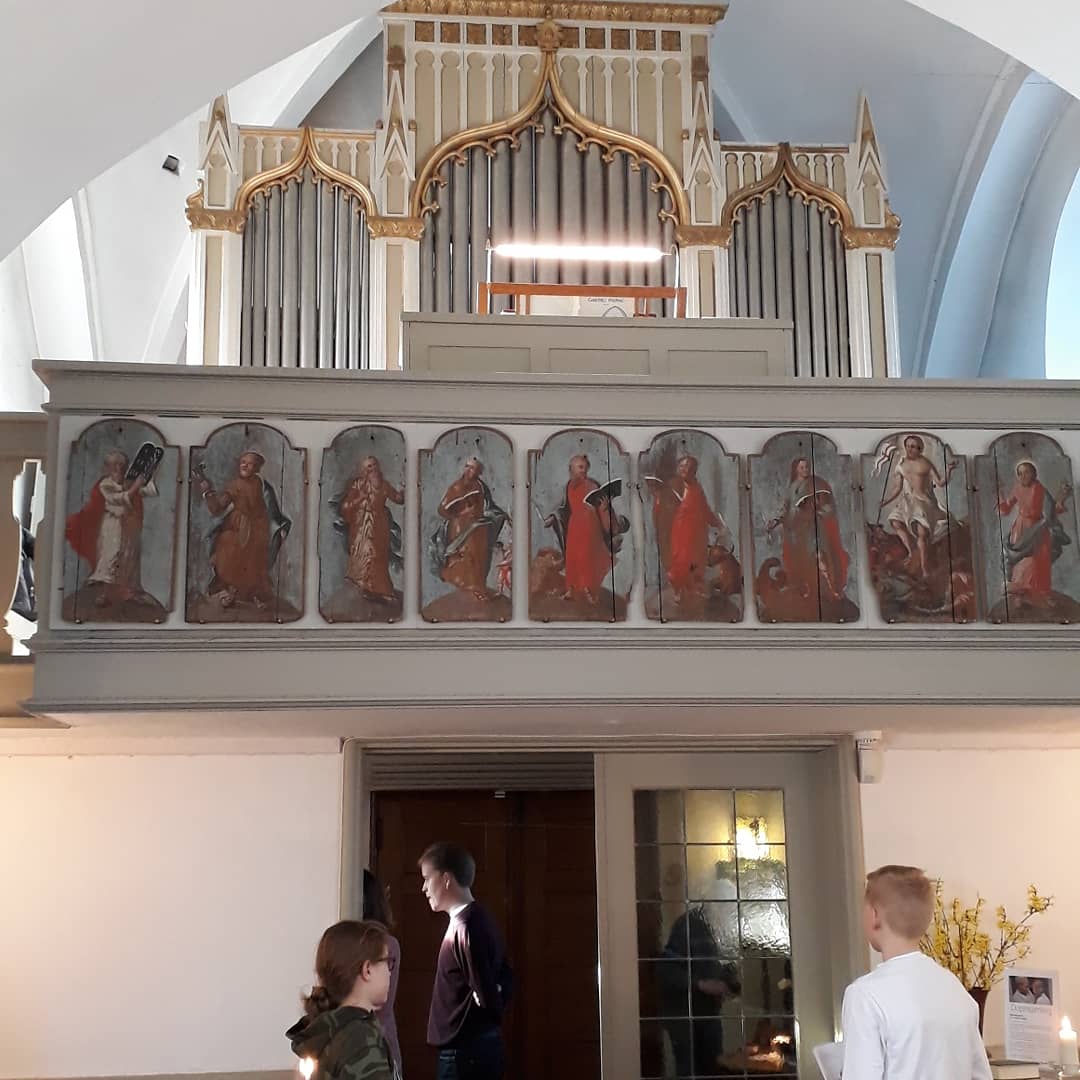 Västra Ingelstads Church
4. February 2020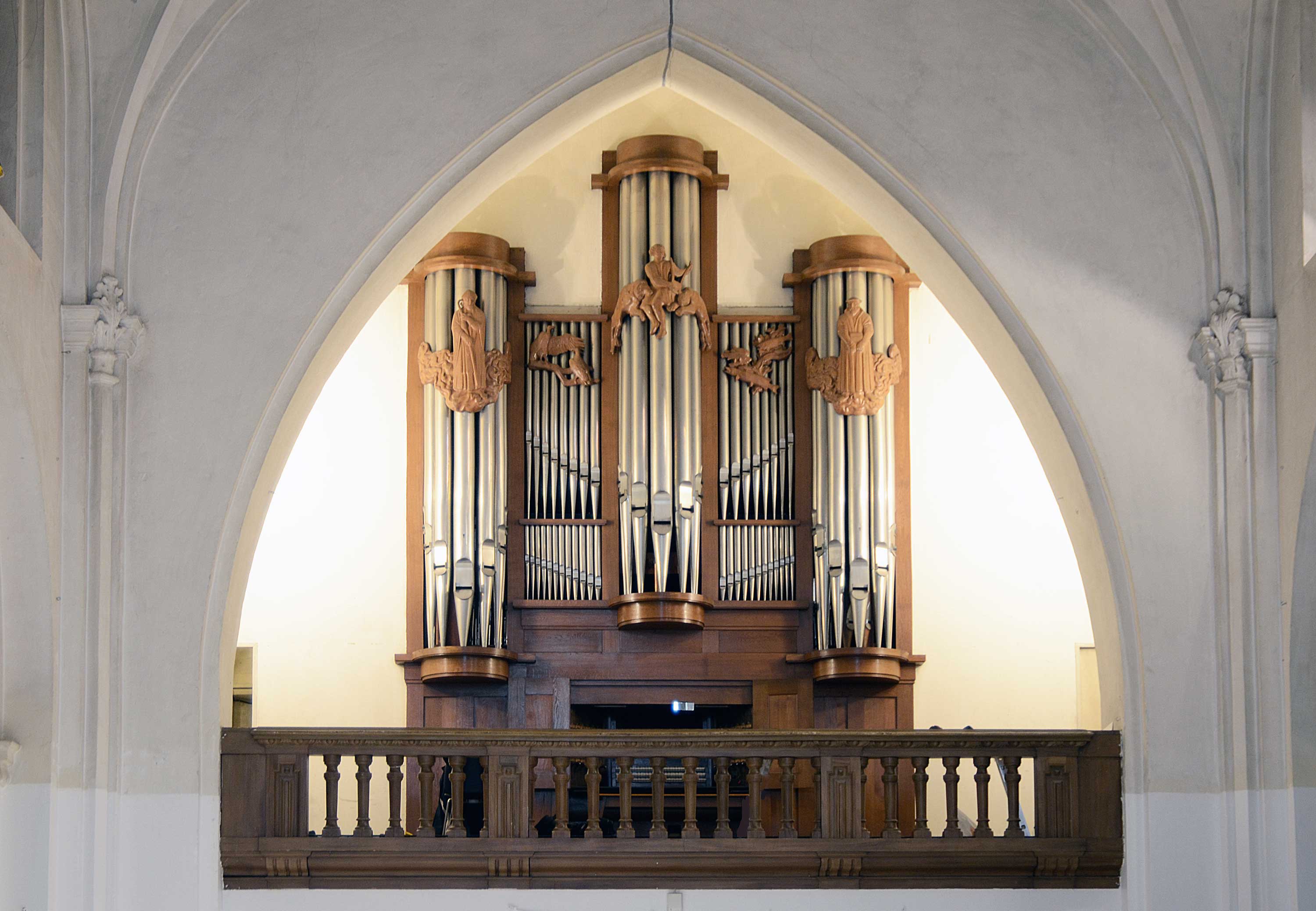 Nikolaj Kunsthal in Copenhagen
18. January 2021
The organ was built by Marcussen & Son in 1945 (facade from 1925 reused). In 1992 the a new Rückpositive was added. In 2013 an electronic combinations system and electric stop action was added to the mechanical stop action. In 2019 a rebuild was completed: the Trompet 8' was relocated from the Swell to the Great division and a new Obo 8' and a Vox celeste 8' was added to the Swell. A new Pedal section was built in a separate case in the north side of the gallery, including Oktav 8', Oktav 4', Mixtur 4 kor, Fagot 16', Trompet 8'. The wind system was rebuilt to wedge shaped bellows for the manual divisions. The former zink pipes of the facade where exchanged with new tin pipes.

In the final report from the organ advisor the rebuild is described : "Following the latest rebuild and extension of the organ a balance of sound has been obtained. A fundamental capacity is now available in all registrations and the sonorous Great organ is now matched by a convincing pedal fundament. The Great organ's Trompet 8' possesses exactly the full sound needed and it's successor in the Swell, the Obo 8' sounds with good volume, not with a very French character, which is therefore a good match to the organ's eclectic style, developed over decades. When playing the organ the sound is coherent – as if it has always been as it is now - which in this case is a major quality! ".

Couplers: H+S, H+R, P+H, P+R, P+S, P+R4'. Electric function: H+S, R+S, S+S16',-8'
Tremulants: RP, SV.
Combinations.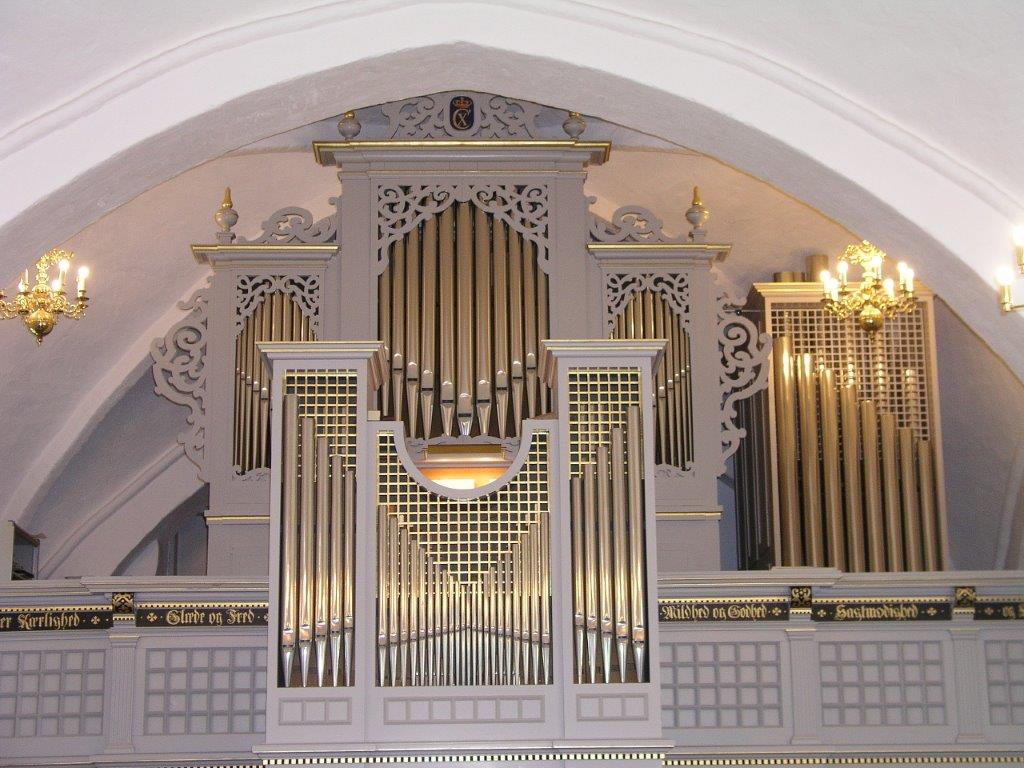 II Manual
Hovedværk:
Principal 8'
Rørfløjte 8'
Oktav 4'
Gedaktfløjte 4'
Quint 2 2/3'
Oktav 2'
Mixtur 5 kor
Trompet 8'
Dulcian 16'
II Manual
Rygpositiv:
Trægedakt 8'
Principal 4'
Kobbelfløjte 4'
Quintatøn 2'
Quint 1 1/3'
Krumhorn 8'
III Manual
Svelleværk:
Gedakt 8'
Fugara 8' C-H transm. Gedakt 8'
Vox celeste 8' fra c0
Principal 4'
Rørfløjte 4'
Gemshorn 2'
Sesquialtera 2 kor
Mixtur 3 kor
Obo 8'
Pedall
Subbas 16'
Oktav 8'
Gedakt 8' C-f transm. Subbas 16' c-f1
Oktav 4' C-f transm. Oktav 8' c-f1
Mixtur 4 kor
Fagot 16'
Trompet 8'