FREDENSBORG PALACE CHAPEL
The organ in Fredensborg Palace Chapel will be restored in 2023.
The organ was build by Marcussen & Reuter in 1846. It has 17 stops.
The project is supported by the Johan Otto Wroblewskis Foundation.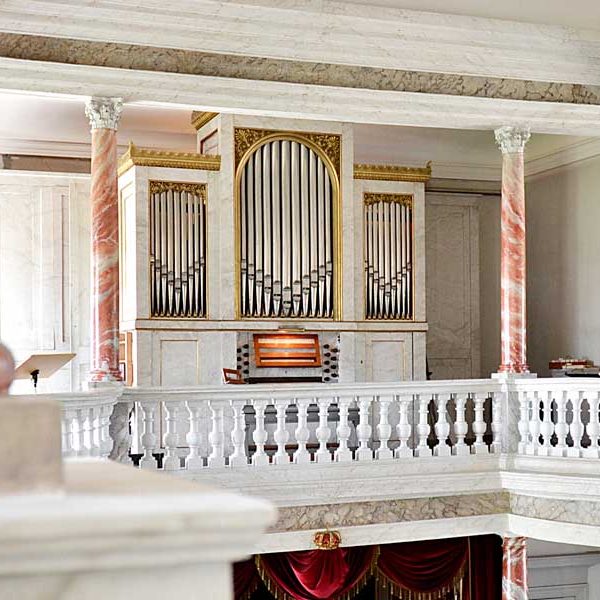 KGS. LYNGBY CHURCH
In 2024  a new organ with 21 stops (2 Manuals & Pedal) will be installed at Kgs. Lyngby Church. The organ will be built in cooperation with organbuilder Anders Havgaard Rasmussen.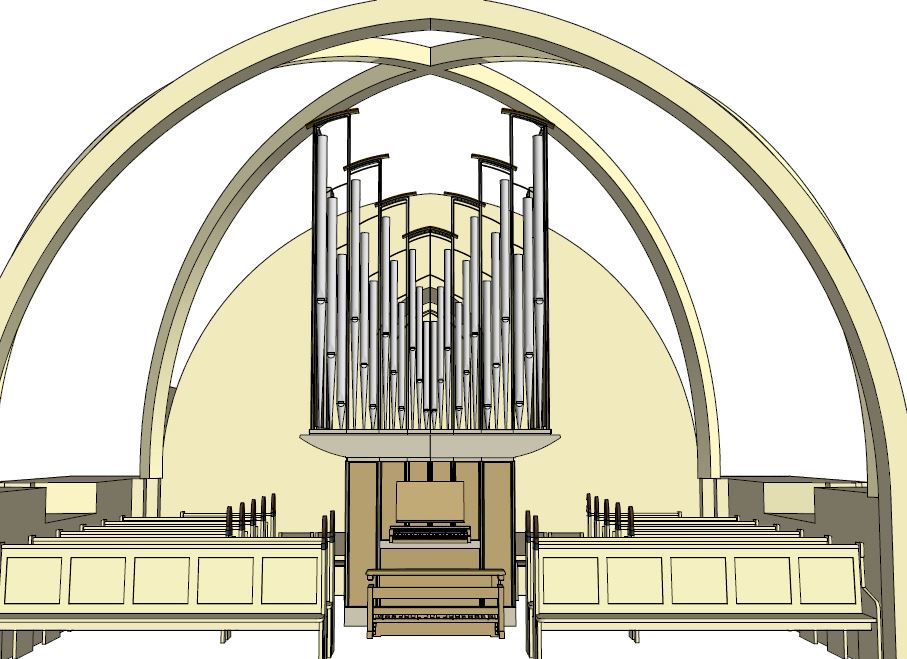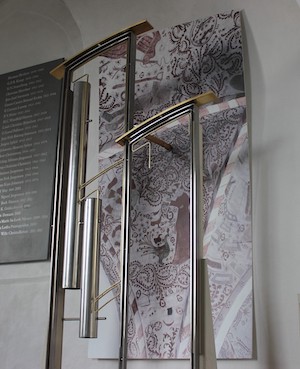 JERNVED CHURCH
In 2023 a new organ with 18 stops (Great - Swell - Pedal) will be installed.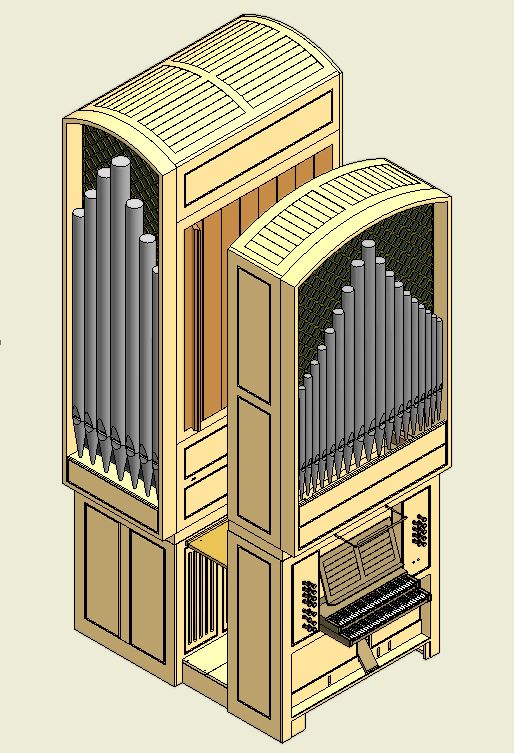 FREDERIKSBERG KIRKE
The organ at Frederiksberg Church will be restored and rebuilt in 2024.  The organ was built by Marcussen & Søn in 1947. The historic organ facade was reused in front of the great organ (H.J. Müller 1754).  The organ cases and the Rückpositive was designed by Prof. Kaare Klint (who also was in charge of the completion of the Grundtvigs Kirke in Copenhagen). 3 new pedal stops were added in 1986, and the specification now includes 34 stops on 3 manuals & pedal, with mechanical key and stop action, apart from the swell organ (Overværk) which is controlled  electropneumatically. The restoration project includes a new mechanical console,  and the swell organ (Overværk) will be changed to mechanical key action/electrical stop action, further the pedal and swell organs will be equipped with new organ cases and with new and rebuilt windchests. Changes of the specification, including renewal of reed stops, will be carried out.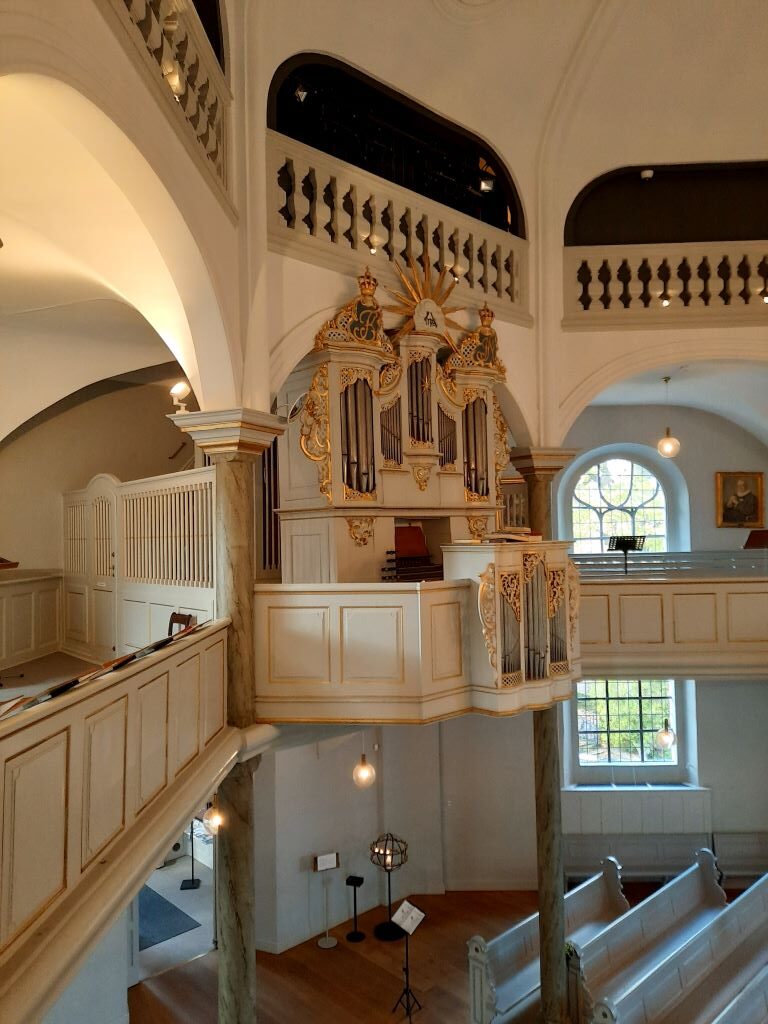 ---
SEE AND HEAR AN EXAMPLE OF ONE OF OUR ORGANS
---
The sound of a Marcussen & Son organ is something special. Since our very beginning, the sound has been a central part of our hallmark – and so it remains. A pipe organ from Marcussen & Son is known by the sound. We are proud when we are told that music lovers clearly feel and hear the difference and know when it is a Marcussen & Son organ that is played. We are dedicated to ensure that the organs we build fits perfectly with the specific room.
---