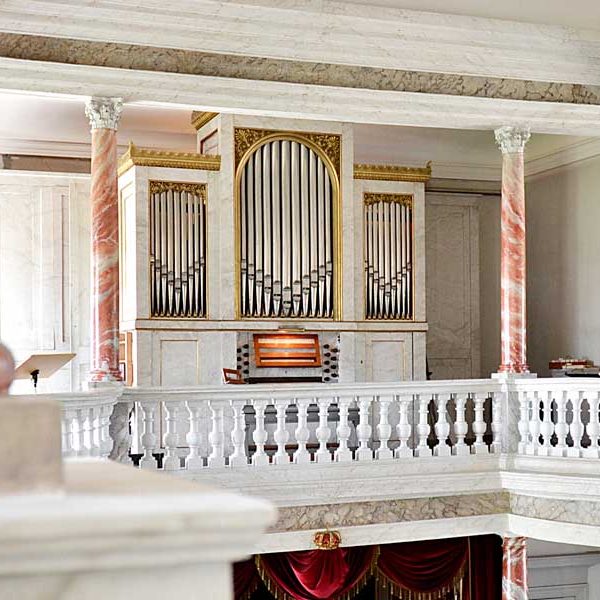 Fredensborg Palace Chapel
11. June 2019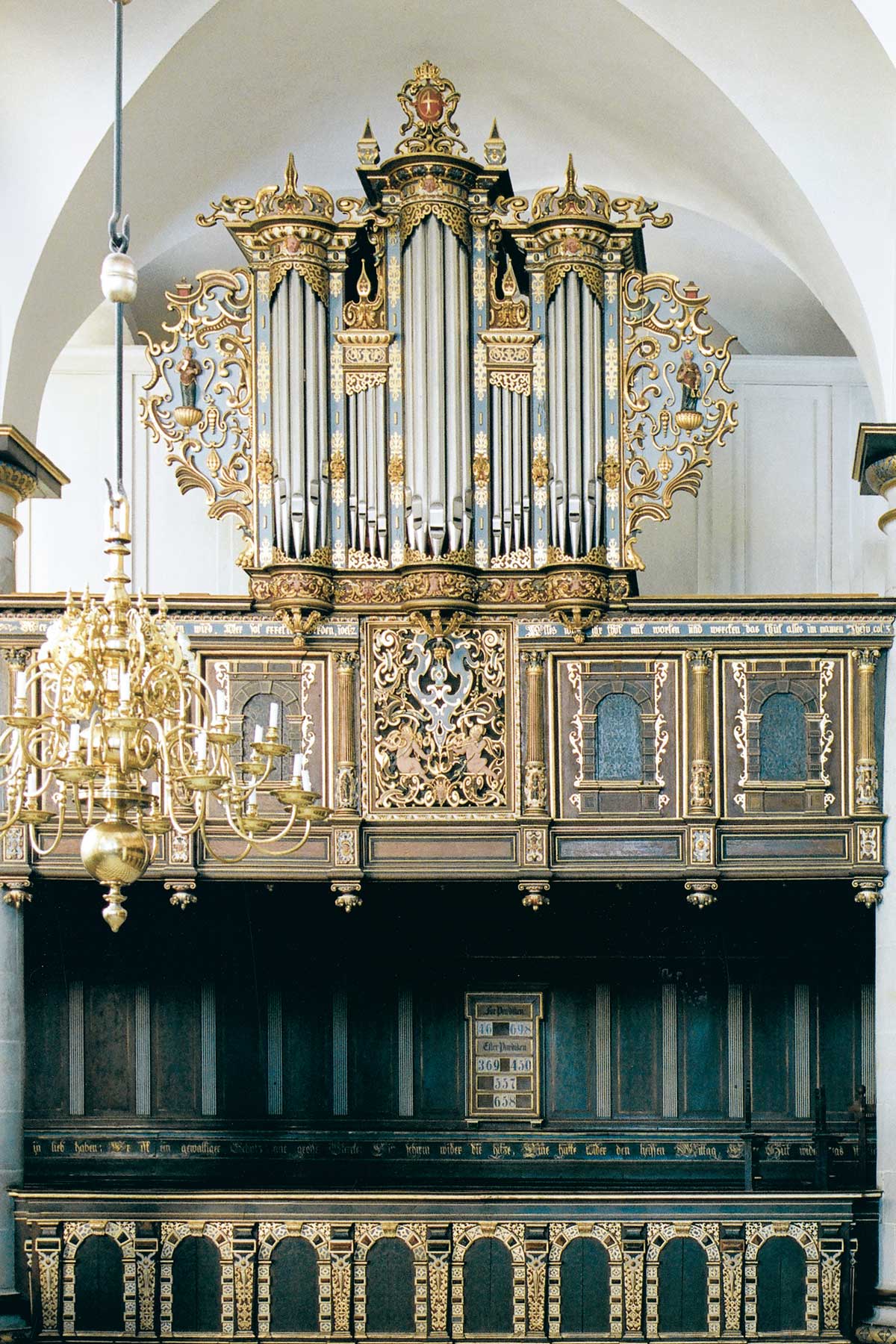 Kronborg Palace Chapel
11. June 2019
The organ was built in 1829 by Marcussen & Reuter; it had 38 stops distributed over 3 manuals and pedal. When the organ was delivered it attracted considerable attention because of its technical and tonal qualities, just as the quality of the materials used and the distinguished craftsmanship compelled admiration. The organ's concept may be considered to be an expression of the most modern tendencies of the time and influenced by the prevailing traditions in liturgy and church music. This is apparent in that none of the divisions had classical mixtures with breaks. For Marcussen & Reuter the project was a tremendous breakthrough for their business, since it paved the way for a large number of organ contracts including Roskilde Roskilde Cathedral (1833) and Our Lady's Church, Copenhagen (1836).

Since the completion of the chapel's wide-ranging restoration in 1997 after a fire of 1992, the church had done without its organ, which after the fire had been taken Down and put into storage. Not until 2009 did it return to its original position in a state which was the result of intensive research into the history of the instrument and deliberations about its reconstruction. The reconstruction was carried out by Marcussen & Søn.

The Agency for Palaces and Cultural Properties published a book (2012) about the Palace Chapel and its organ: ISBN 978-87-995713-0-7.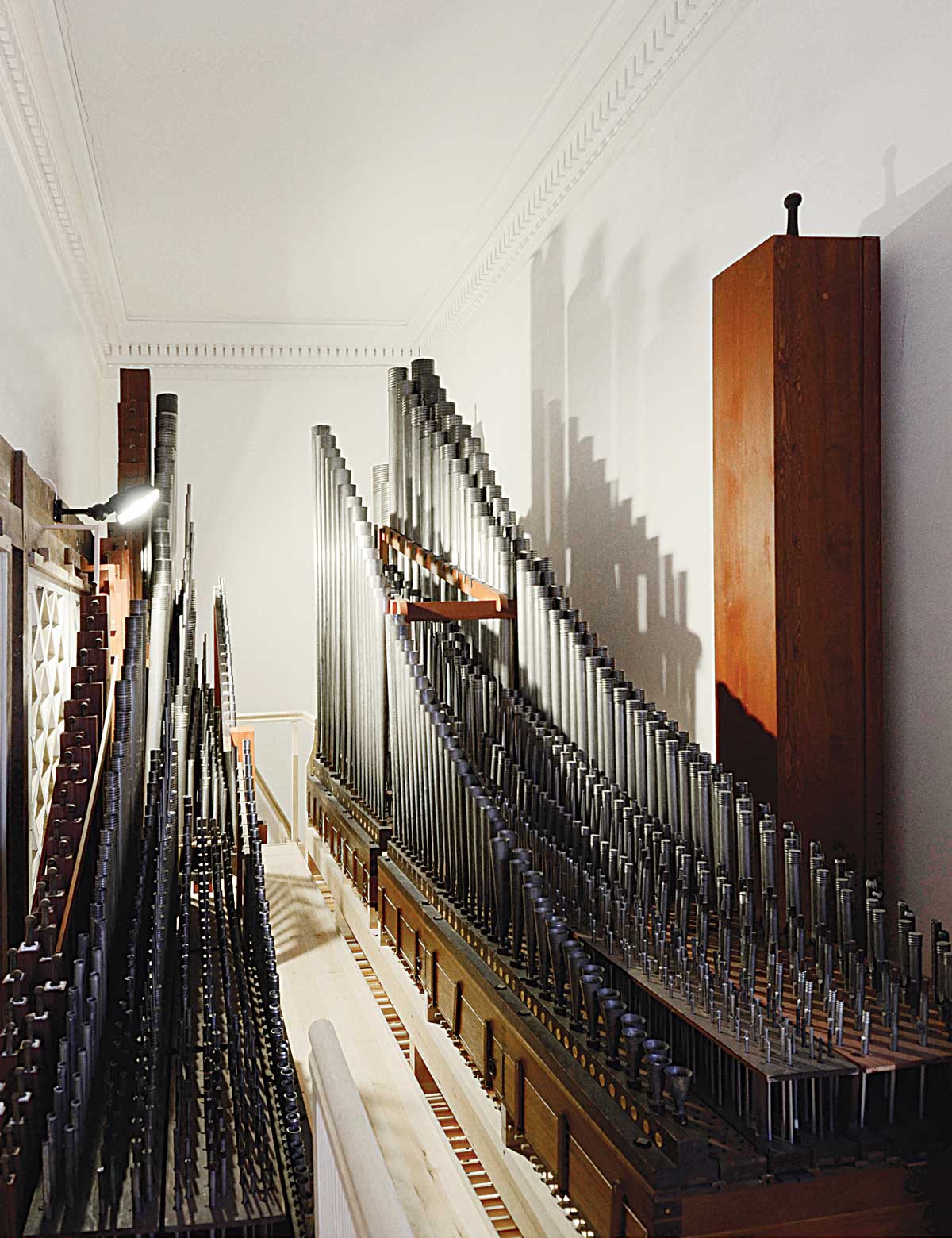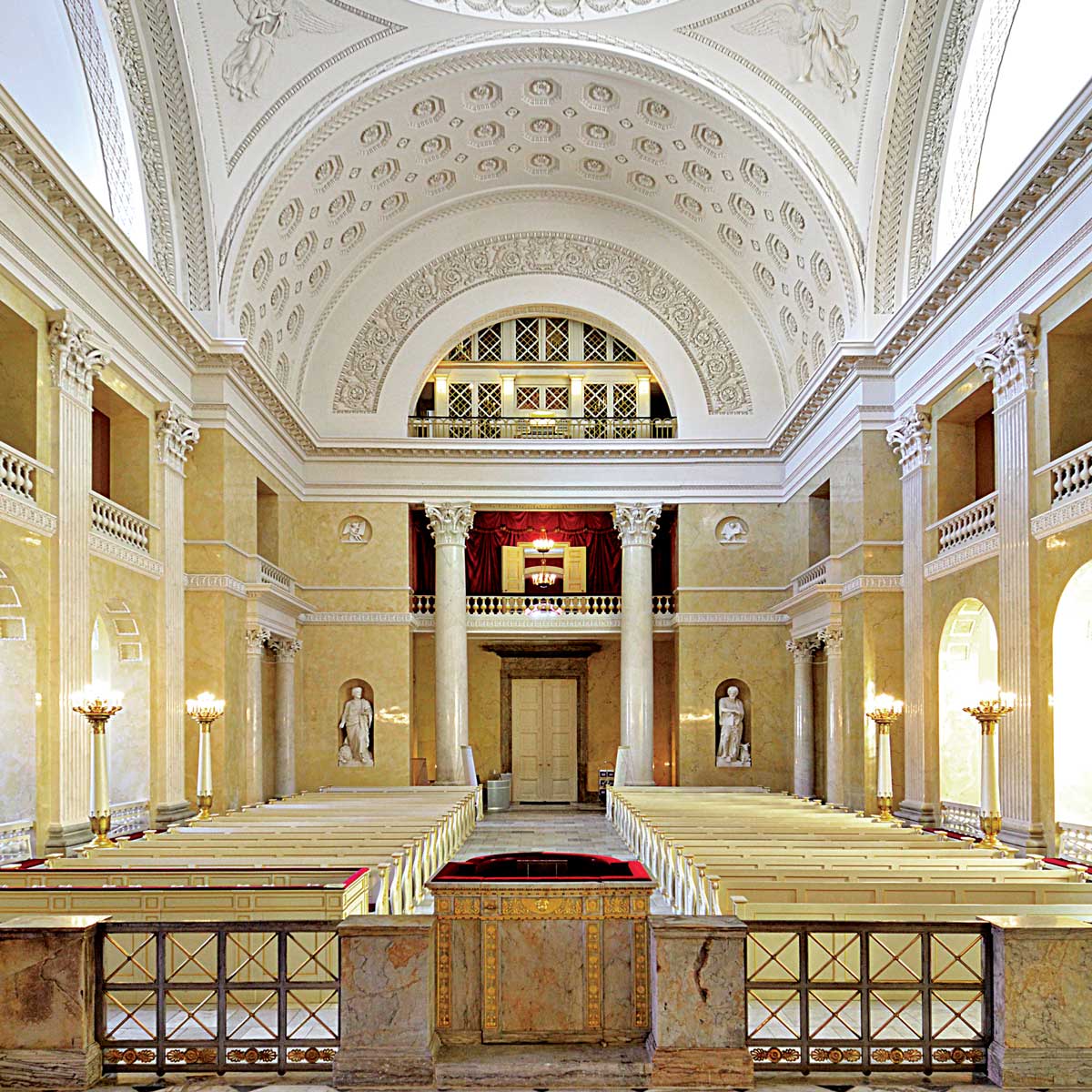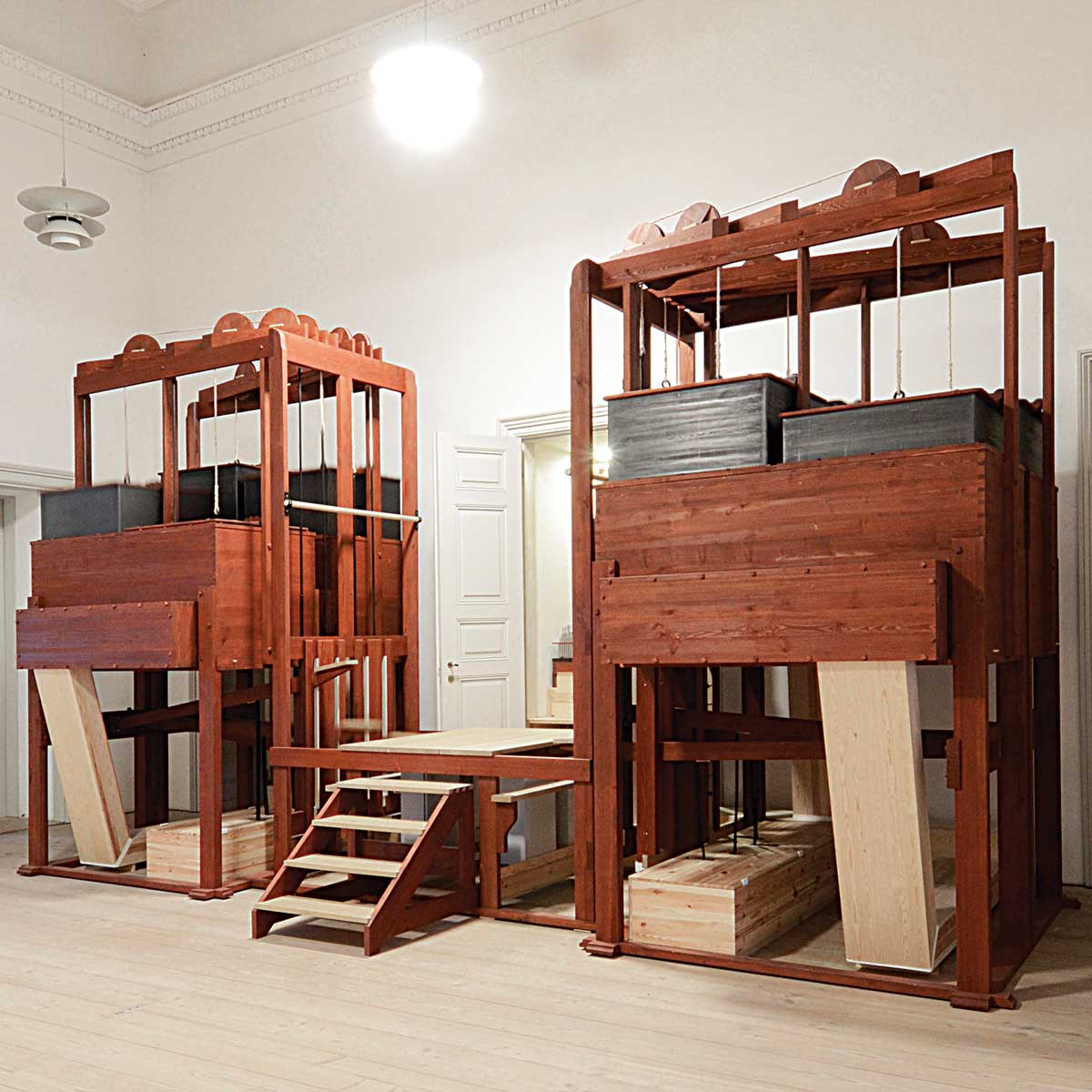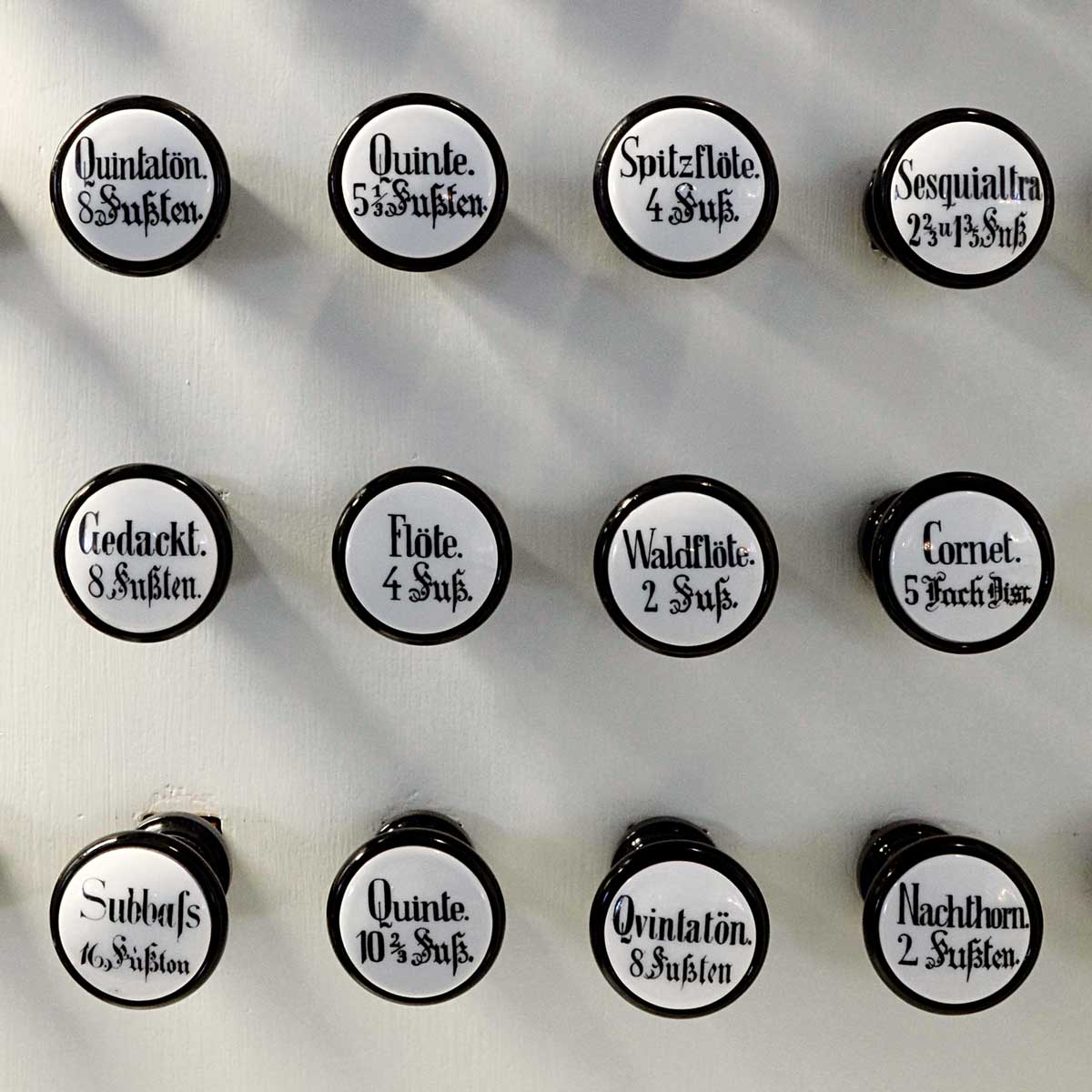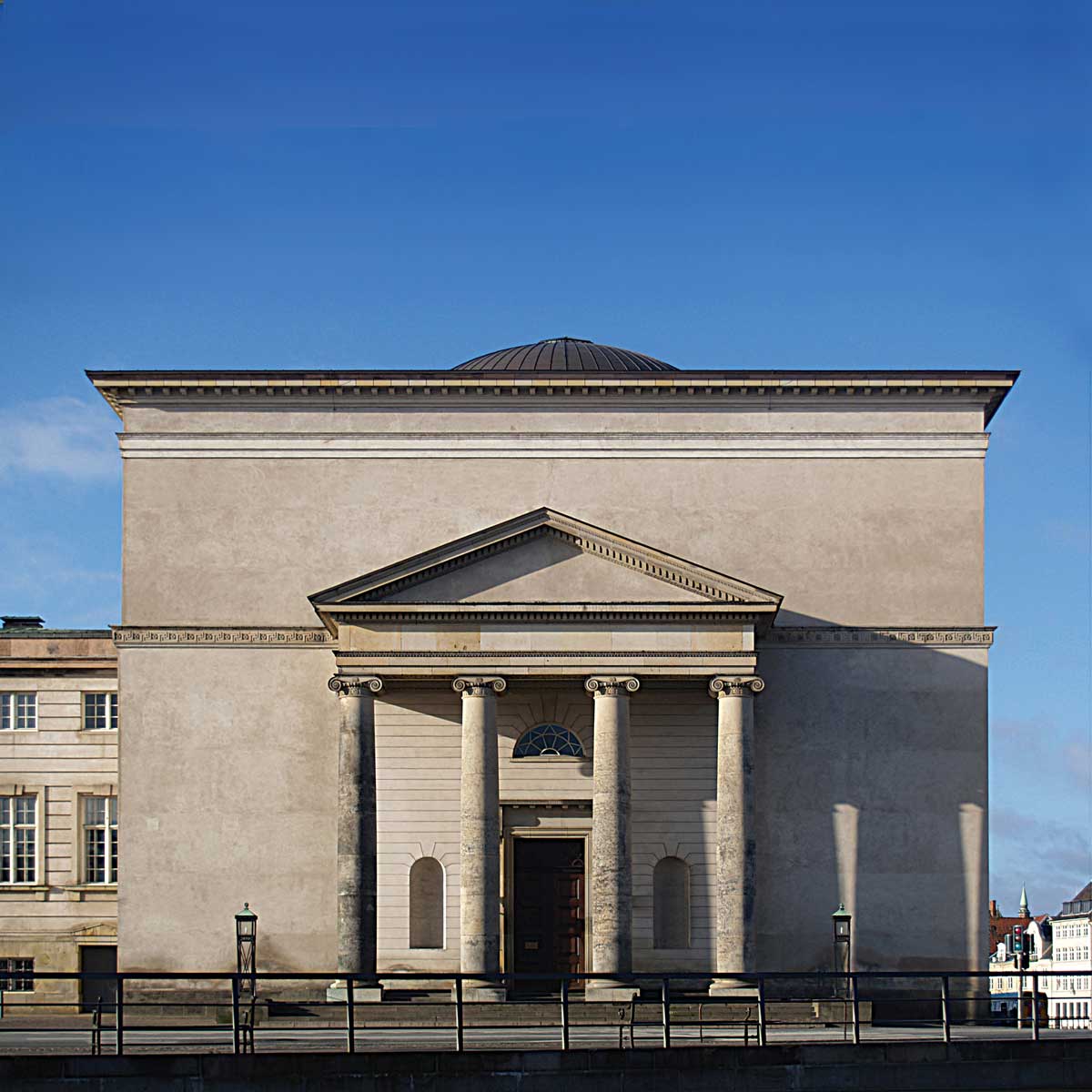 I. Manual
Unterclavier
Viola da Gamba 8 Fuss
Gedackt 8 Fusston
Fugara 4 Fuss
Flöte 4 Fuss
Waldflöte 2 Fuss
Cornet 5 Fach Discant
Fagott & Clarinette 8 Fusston
II Manual
Hauptwerk
Principal 8 Fuss
Quintatön 16 Fusston
Quintatön 8 Fusston
Octave 4 Fuss
Spitzflöte 4 Fuss
Quinte 5⅓ Fusston
Superoctave 2 Fuss
Sesquialtra 2⅔ u. 13/5 Fuss
Rauschflöte 2 u. 1⅓ Fuss
Sifflöte 1 Fuss
Trompete 8 Fuss
Vacant

III Manual
Oberclavier
Principal 8 Fuss
Bordun 16 Fusston
Rohrflöte 8 FusstonOctave 4 Fuss
Rohrflöte 4 Fusston
Quinte 2⅔ Fuss
Superoctave 2 Fuss
Terz 13/5 Fuss
Dolcian 8 Fusston
Pedalwerk
Principal 16 Fuss
Untersatz 32 Fusston
Subbas 16 Fusston
Octave 8 Fuss
Quinte 10⅔ Fusston
Quintatön 8 Fusston
Superoctave 4 Fuss
Nachthorn 2 Fuss
Posaune 16 Fuss
Fagott 16 Fusston
Trompete 8 Fuss

Vier Ventile:
Hauptwerk / Unterclavier / Oberclavier / Pedal
Coppelungen: II+III, II+I
Calcant
Schweller zum Unterclavier8 Kastenbälge