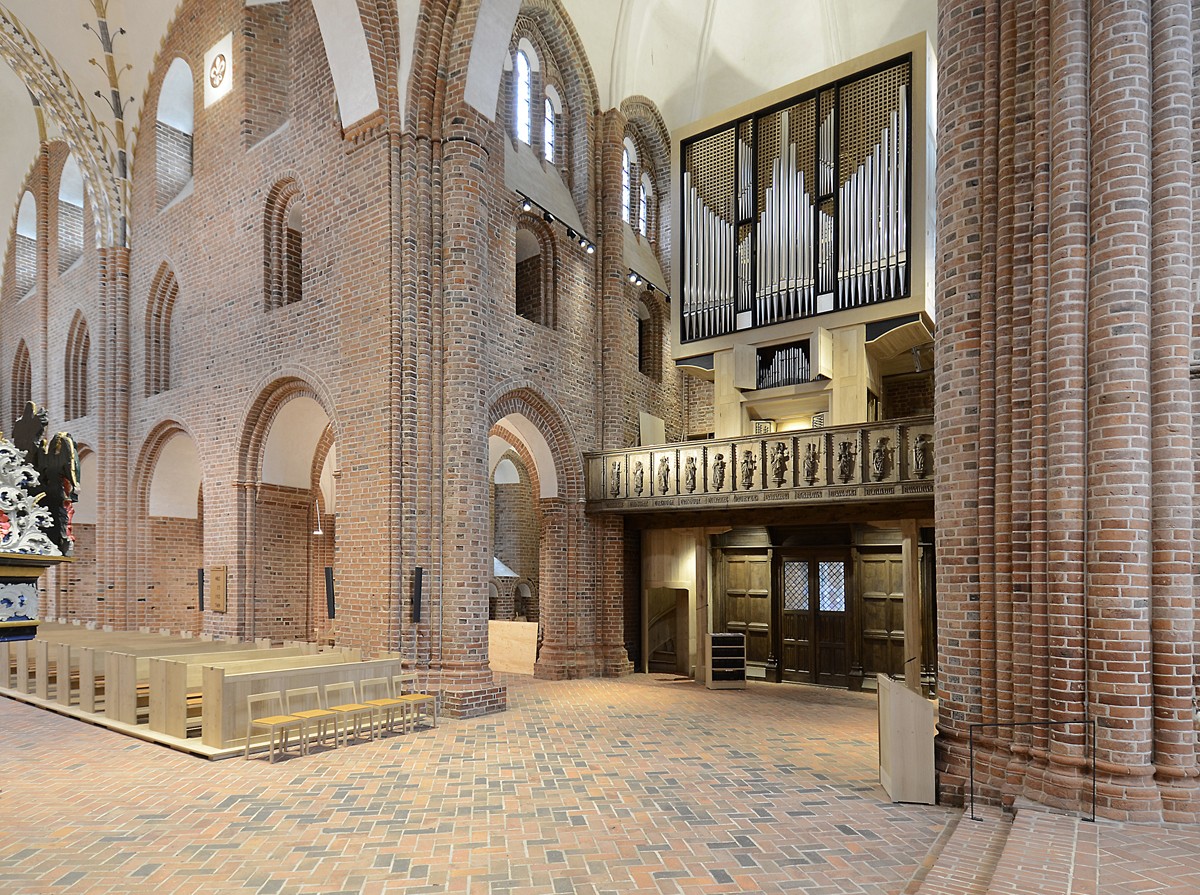 Løgumkloster Church
11. June 2019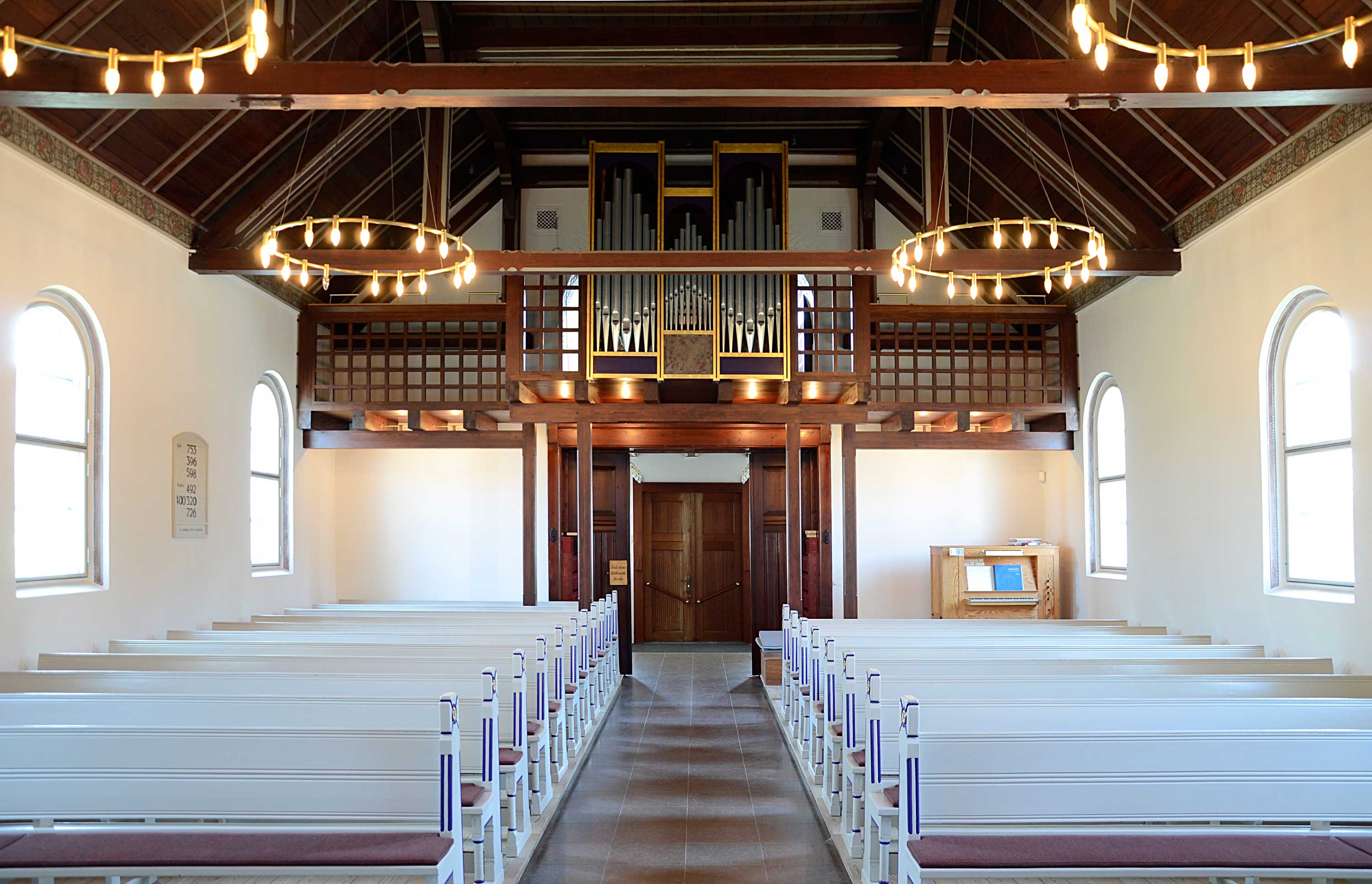 Sct. Jørgens Church Aabenraa
11. June 2019
In 1904 Marcussen & Søn built the first organ for the church in Süderlügum. The organ had 8 voices, on 2 manuals and pedal, and it was equipped with pneumatic function, as it was common at that time. In 1931 the organ was rebuilt and extended, and it was equipped with a different facade; an old baroque facade of unknown origin. This work was carried out by the organ firm Kemper from Lübeck.
The old Baroque façade is still used in the new organ from 2015, and the rest of the organ case is made of solid oak. A Brustwerk is placed above the console built into the front. The (hand-operated) doors of the Brustwerk are fitted with blind pipes. Behind the Principal 8' pipe facade is the main division. At the back are the pedal pipes in their own organ case, and the wind system, with wedge bellows and blower.
Keyboard compass: C - g3, C - f1
Couplers: HV+BV, P+HV, P+BV, P+BV4'
Tremulant: HV, BV
Temperament: Unequal "Augustenborg" tuning, in pitch 440 hz. at 20°C.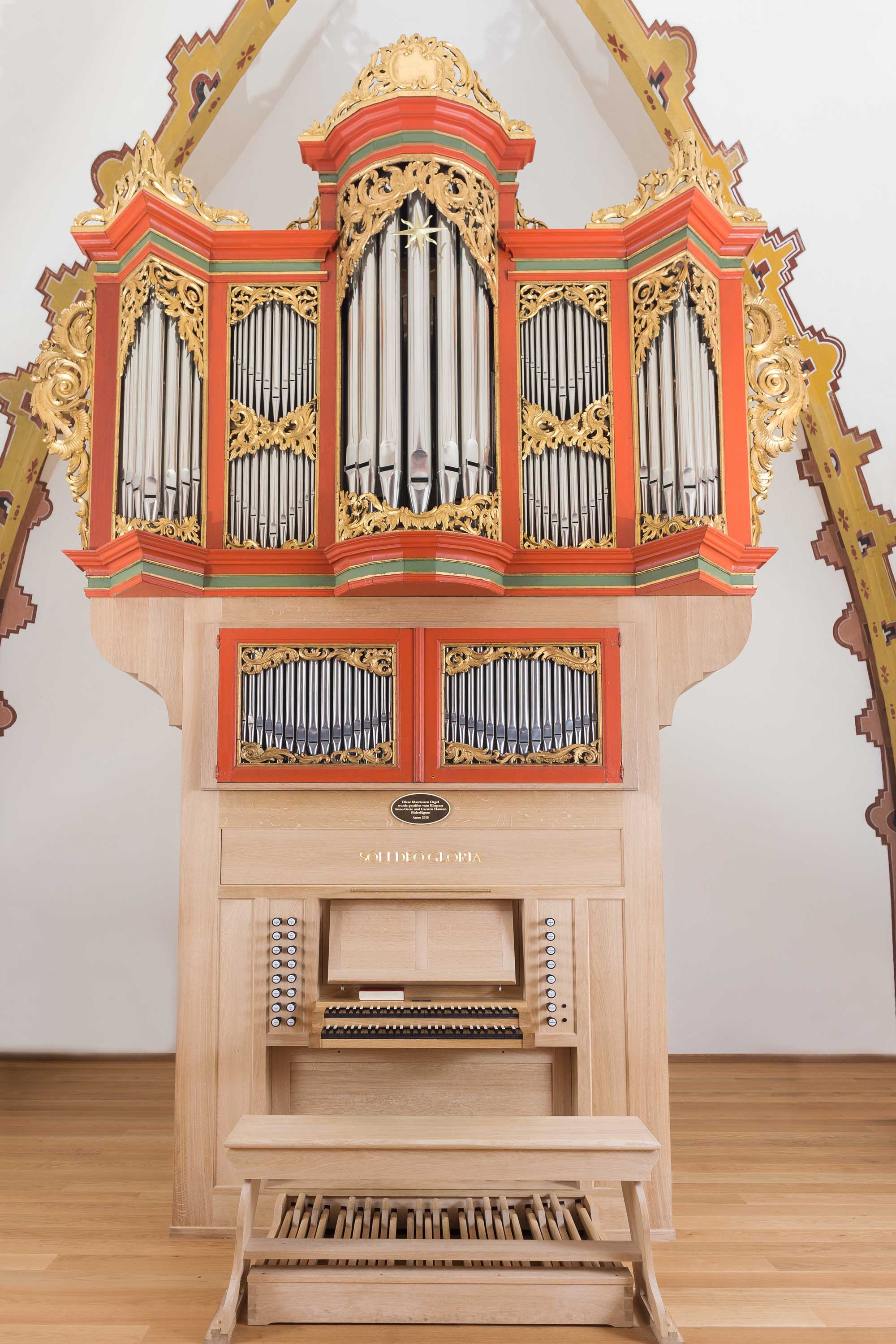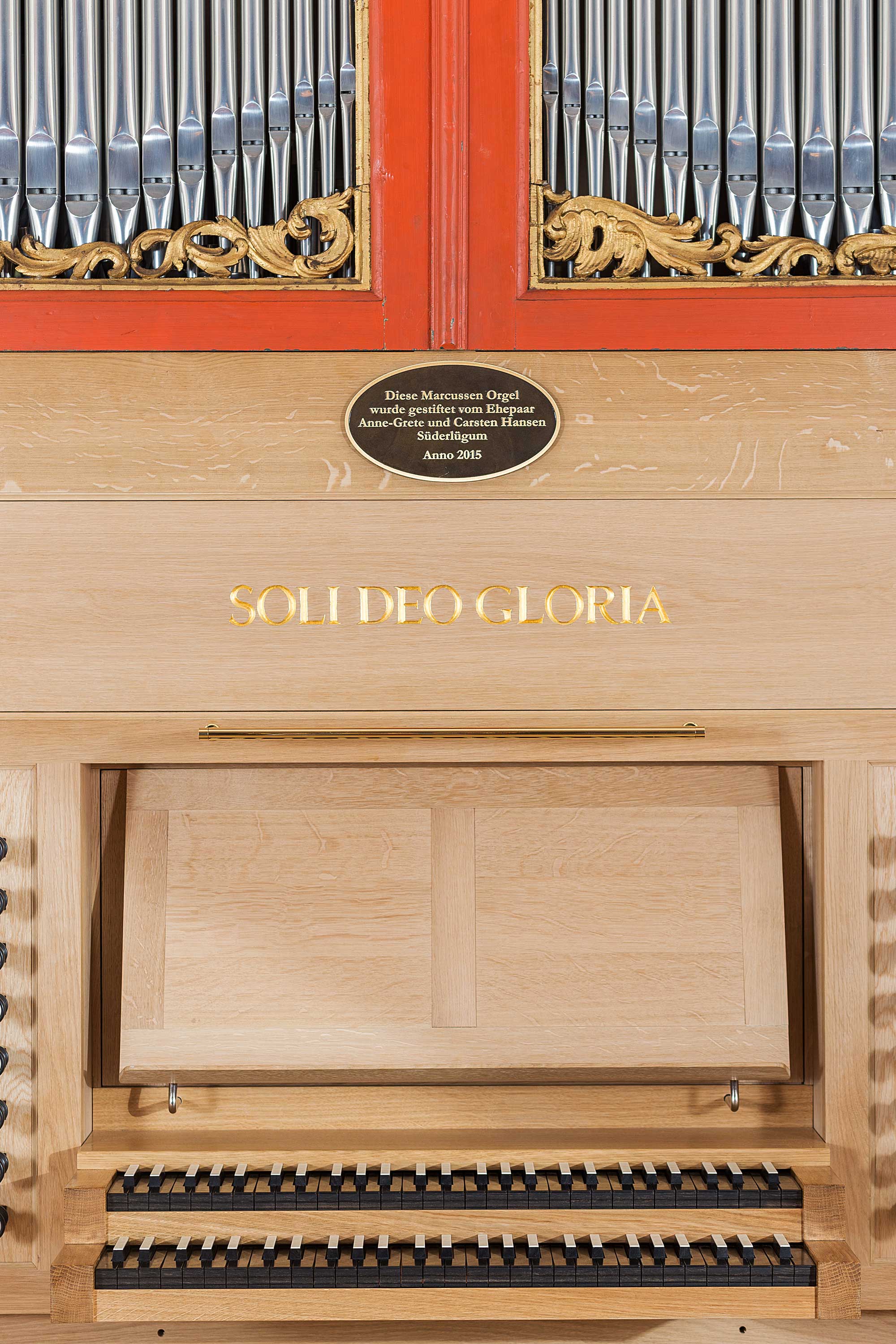 I. Hovedværk
Principal 8' I-II
Rørfløjte 8'
Oktav 4'
Spidsfløjte 4'
Rørquint 2 2/3'
Oktav 2'
Terts 1 3/5'
Mixtur III
Trompet 8'
II. Brystværk
Trægedakt 8'
Quintatøn 8'
Kobbelfløjte 4'
Blokfløjte 2'
Quint 1 1/3'
Vox humana 8
Pedal C-f1.
Oktavbas 8'
Gedakt 8'
Oktav 4'
Fagot 16'
Trompet 8'